2022-11-01
Dear UTM Scientists & Researchers,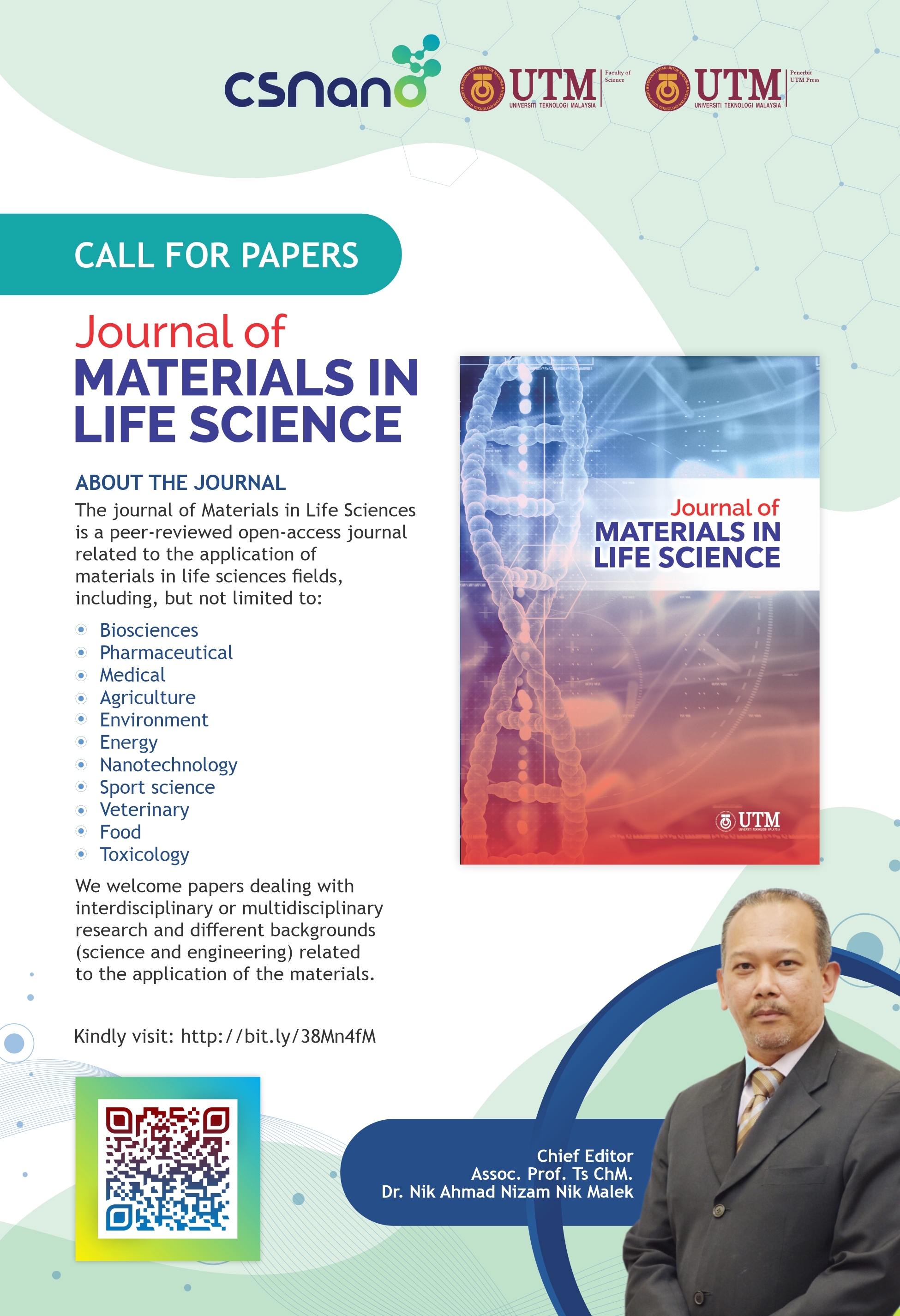 Journal of Materials in Life Sciences is an open-access journal aimed at providing coverage of high-quality, peer-reviewed original research and review articles of interest to academic and industrial researchers. JOMALISC welcomes quality research in the area of Biology, Pharmaceutical, Medical, Agriculture, Environment, Sport Science, Veterinary, Food and Toxicology.
JOMALISC is published online with a frequency of two (2) issues per year (May & November).

Warm regards,
Chief Editor
Journal of Materials in Life Sciences
Universiti Teknologi Malaysia
Read more about Call for papers for JOMALISC